ATOS UNIFY OpenScape Business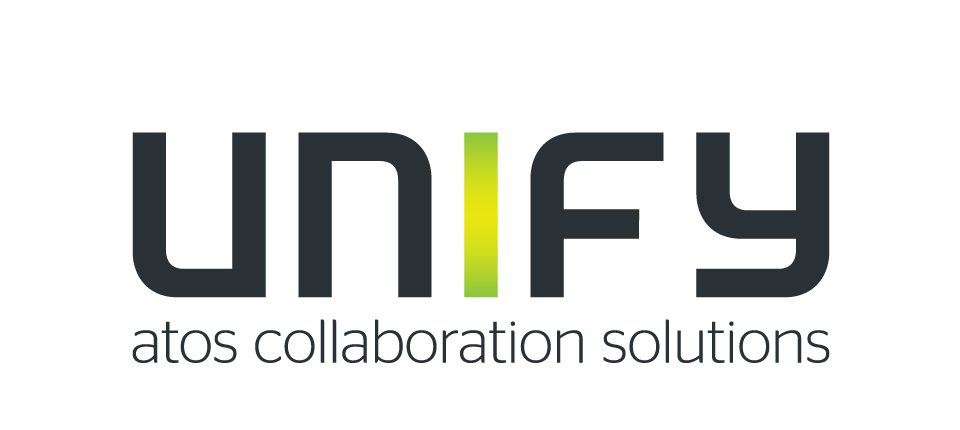 OpenScape Business
Communications made easy
OpenScape Business offers flexible and scalable deployment models - from standalone to multi-site small and medium-sized businesses.
It takes all the ways your people communicate - email, phone, chat, messaging, video conferencing, web collaboration and more - and integrates them into a single place.
Work better
Integrates seamlessly with your business apps and enables you to work from wherever you want on any device.
Easy to deploy
OpenScape Business comes pre-configured with basic UC out of the box and is simple to deploy.
Easy to install in the cloud or on premise, it works with what you have and scales easily.
Peace of mind
State-of-the-art security, reliability, redundancy and automated failover recovery.
Software updates - 24/7 support - Secure remote service - Dedicated support teams.
The value of OpenScape Business
Helps companies serve customers and employees even better, by speeding up communications to resolve customer issues, enhancing team collaboration to improve decision making, and injecting mobility so being out of the office doesn't mean being out of touch.
Boosts employee productivity and helps get more done, by enabling access to powerful communications applications, from one click conferencing to social collaboration tools, in the office, on the road or at home.
Delivers independent mobility and collaboration from anywhere, by facilitating effective and secure communication between multiple sites and remote workers regardless of device, location or network.
Maximizes limited budgets and reduces high operational costs, by offering the flexibility of an on-premise or virtualized service that's deployed on top of existing infrastructure, doesn't require additional hardware and can easily scale from voice to UC, via a smart deployment model. Its UC features reduce travel expenses and eliminate third party conferencing costs.
A Unique Solution for your Business
Delivering extended voice and UC functionality in one box
Flexible deployment models for any kind of infrastructure, appliance, or pure SW based, – available as on-premise, hosted, cloud based or combined solution
Permanent (CAPEX) or subscription based (OPEX) usage models give customers full flexibility to adjust communication needs
Superior ownership experience with no rip and replace required when deploying UC functionality or scaling to support more users
Enterprise-quality, cost saving Voice over IP (VoIP) on existing networks
The easiest and most affordable path from voice to Unified Communications
UC available on major mobile platforms; supporting Android, iOS, Windows and even more mobile operating systems
Seamless, simple support through web-based management tools
OpenScape Desk Phone family
Intuitive, space-efficient and gigabit to the desk. The ergonomic OpenScape Desk Phone IP family delivers a user-friendly, cost-effective and feature-rich communications experience.
Simple deployment, crystal-clear HD audio and gigabit Ethernet let users enjoy productive communications with best-in-class value.
With our OpenScape Desk Phone CP family we've added numerous interoperability options to bring more than just voice to your desk top device. NFC, Bluetooth and Circuit conversation integration makes your desk phone a new communication point … it's a phone and so much more.
SIP telephony
SIP telephones use the Session Initiation Protocol (SIP) to communicate with all the components in the network. Integration into the open, Internet based structureof SIP means access to performance improving business applications, and implementing new features is quick and simple.
Thanks to the SIP standard,all SIP telephones support a wide varietyof SIP communication systems and cangive the demanding user access tobusiness applications.
HiPath Feature Access
The HFA (CorNet-IP) operating mode combines the advantage of an IP based workpoint with the comprehensive feature set of an OpenScape communication platform. HFA workpoints are connected to theLAN by common Ethernet wires (if no PoE: additional power supply required), which is connected to a PBX by a gateway.
By changing the telephone software a change-over from HFA to SIP is possible.
TDM telephony
Traditional Time Division Multiplexing (TDM) phones are targeted towards customers who wish to keep their current telephony solution, but want a high level of functionality and style.
Unlock the power of mobility—wherever your team needs to be
You spend a lot of your time elsewhere in the company and you simply must be reachable at all times.
Unify offers market leading DECT and WLAN mobile handsets that expand mobile communication at the workplace and anywhere on campus mobility.
Give employees the freedom to communicate effectively from anywhere in the workplace.
More than just an attractive phone – wirelessphones from Unify deliver the benefits of mobility, reliability, safety, higher productivity, improved customer service, and better communications anywhere, at any time.
Devices for wireless communications
Thereare two different technological approaches for a wireless communication solution.
Depending on your needs and requirements, we recommend either DECT or WLAN asyour solution:
With no requirements for mobile data transmission, our professional DECT phones are the cost-effective optimum solution.
Traditional TDM DECT as well as IP DECT infrastructures are supported.
Specially equipped versions for industrial environments are also available.
To benefit from the cost savings and simplifiedmanagement of a convergent voice and data network, our WLAN professional phonesoffer a perfect match.
Circuit – your digital workplace in the Cloud
Collaboration everywhere
Circuit adds simple to use, powerful team collaboration capabilities on top of your existing communications and business apps.
Take a call
Circuit runs on top of any SIP telephony infrastructure, with users able to take a call, make a call and management voicemail through its inbuilt telephony connector.
Use any drive
Circuit integrates with Box, Google Drive and more. Simplify sharing and extend the value of your existing systems.
Use any device
Enjoy the same experience from any device. Access your conversations, communities, and documents online wherever you are.
Create a conference room
Turn any space into an instant HD conferencing room with the powerful, easy to use Circuit Meeting Room solution.
One tool with one view
Circuit is one app. One virtual meeting space with all the capabilities you need to communicate with your teams.
Natural user experience
Use voice, video, or chat. Circuit's simplicity lets you collaborate as naturally when you're apart as when you're together.
Powerful and contextual search
With Circuit, all content is easy to find. Search and filter by search terms and people and find what you need in seconds.
Stay in control
Stop sharing confidential data on public social networks, using file transfer sites, or paying for audio and video conference calls.
Social collaboration
Create online communities and promote cooperation, interaction, opinion and ideas sharing.